Click for store hours
MENU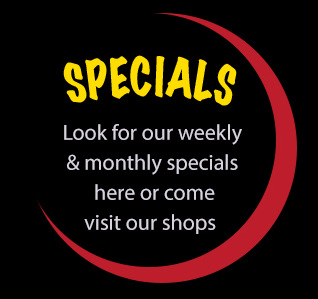 BMX/freestyle bikes
in stock!
Family-owned and operated since 1960, our Rockland County bike shops — Bicycle Depot in Pearl River and Valley Cycle Shop in Spring Valley — serve cyclists in Rockland, Orange County, Bergen County, Westchester and the Hudson Valley. We serve riders from toddlers to adults and cater to both casual and serious riders.
Hudson Valley riders: Why buy a bike from us?
We fit bicycles to you and your needs!
We have decades of experience fitting bikes to Hudson Valley riders. Whether you or your kids are just starting out, getting back to riding, or looking to upgrade, we'll help you decide what bicycle will meet your needs and make sure it fits you. Looking for a BMX/freestyle bike, mountain bike, road bike or hybrid? With over 150 bicycles on display in our Pearl River and Spring Valley shops, we carry bicycles and accessories to fit your cycling needs
Two years of free service on every new bike. All new bicycles purchased at our shops come with two years of free service. Many times a bicycle will need adjustments after the first few months of riding, such as brake and gear adjustments due to stretching of the cables, wheel alignment and bearing adjustments. All these are covered under our free service plan.
We service and repair bikes
Our service departments in Pearl River and Spring Valley have certified technicians who know bicycles and know how to keep them moving. If your bicycle needs repair, whether purchased from us or not, bring it in for top-notch, efficient service.
Used bikes, consignments and bike rentals
We also rent bikes, buy and sell used bikes and take bikes to sell on eBay and on consignment. And be sure to check our weekly/monthly specials.
Gift certificates available.